141 Speedway
Francis Creek, WI
June 11, 2005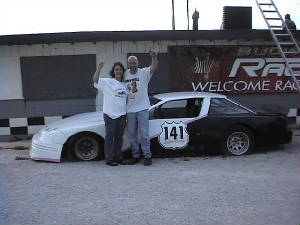 Pictured with race winner Mark Kraemer, #22, is Ann Schad of Two Rivers, WI. For all who are not familiar with 141 Speedway, when there is a break in the action track owner Matt Rowe does his own version of Let's Make a Deal. Ann Schad won for having dog treats with her. Ann chose the box and won the MSC T-shirt she is wearing in the photo!
Seymour Speedway
Seymour, WI
June 12, 2005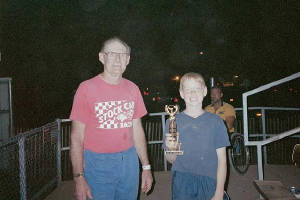 Merlin Armstrong drove his #66 vintage modified to the Heat win. Merlin chose to give his trophy to 10 year old Greysen Lutz of Appleton, WI.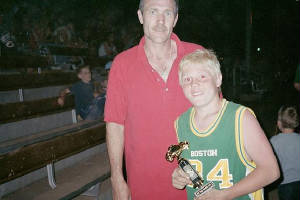 Dave Waldron drove his #21 vintage modified to the Feature win. Dave chose to give his feature win trophy to 13 year old Cory Smet of Pound, WI.
Sheboygan County Fairgrounds
Plymouth, WI
June 25, 2005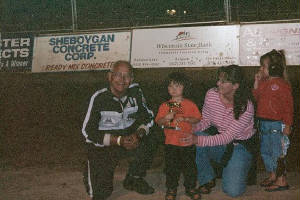 George Shields drove his #46 vintage modified to the Heat win. George chose to give his trophy to Jr Speedsters Club member Dakota Wagner, 2 years old from
Plymouth, WI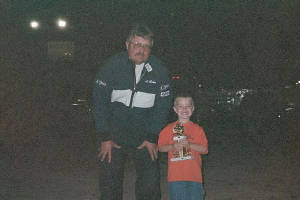 Bill Behm drove his #55 winged vintage modified to the Feature win. Bill chose to give his trophy to Jr Speedster member Hunter Annis, 4 years old from Glenbulah, WI