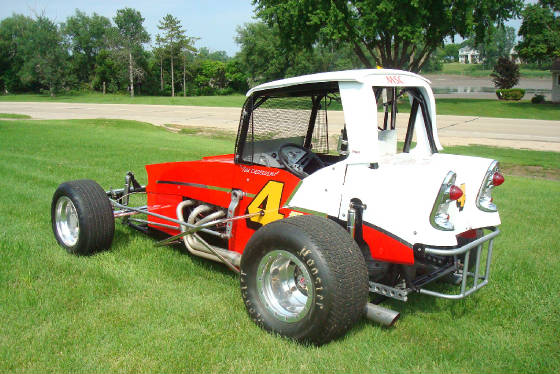 # 4 - Tim Dessereau Mayville, WI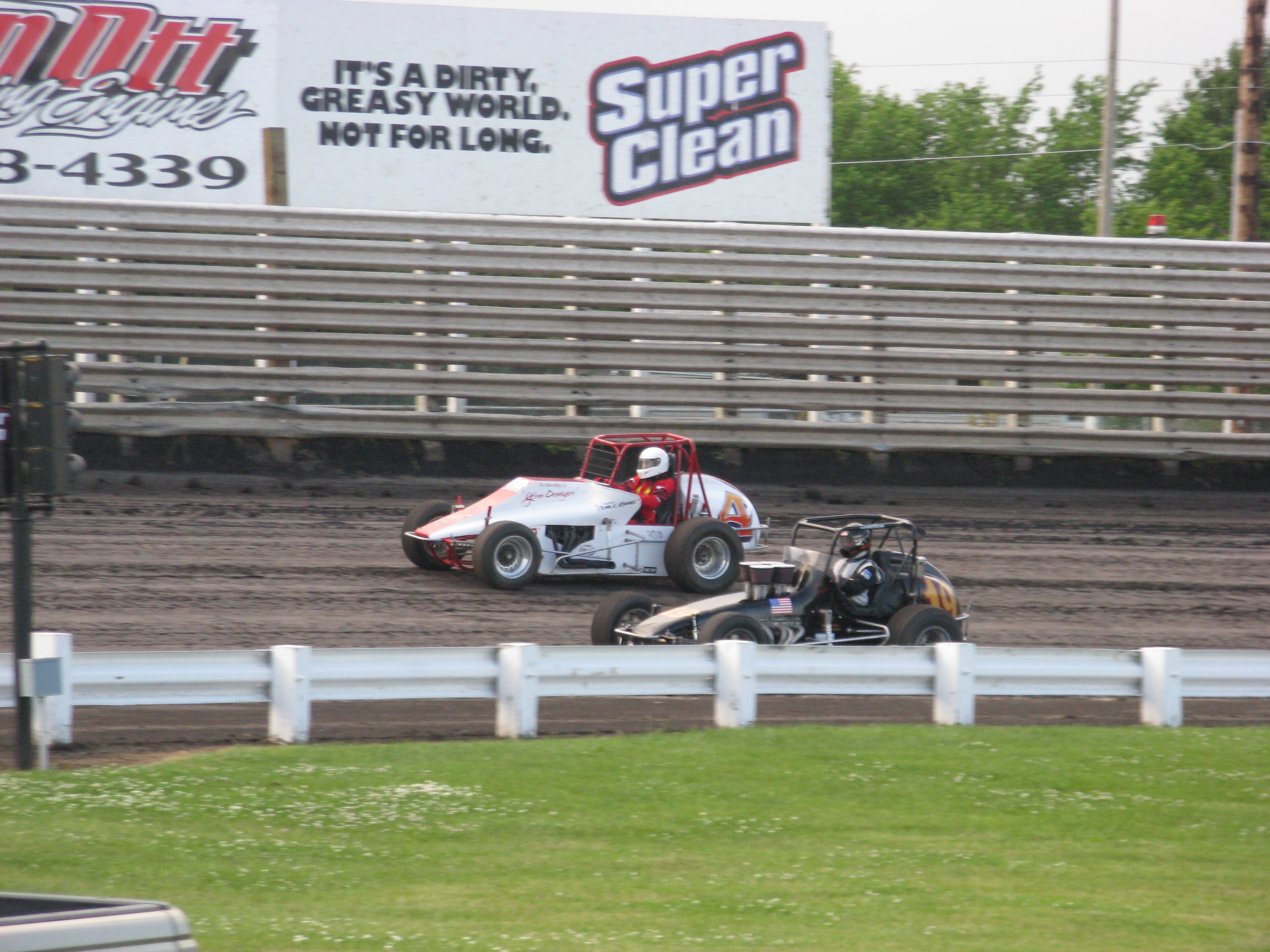 #4 Clair Kimmel Hales Corners, WI

1980 Shores chassis out of Indianapolis, Indiana

Never raced, it was sitting behind a guy's one-car garage in the weeds

and was purchased for a sprint car power steering unit

Car was put together by Clair Kimmel and Ted Rozinski in the Rozinski shop

Parts were gathered over the course of six years by Clair and Glenn Deswysen,

his Friend who passed away unexpectedly in 2007

Clair is 65 years old and never raced until the car was put together

(not counting Play Station 2 "World of Outlaws")

Married to Joan for 41 years with two grown sons.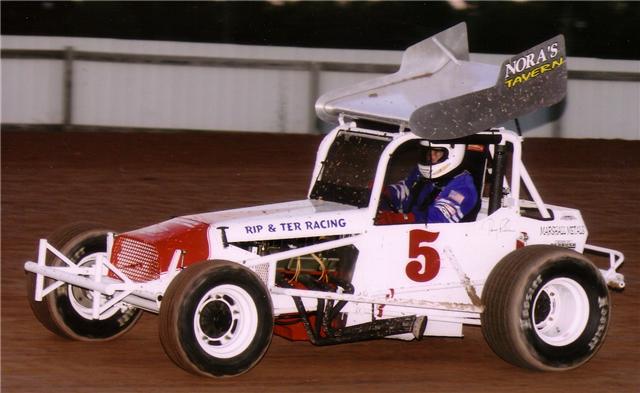 #5 Terry Pulver Wyocena, WI
1976 Built and formerly raced by Billy Johnson of Slinger.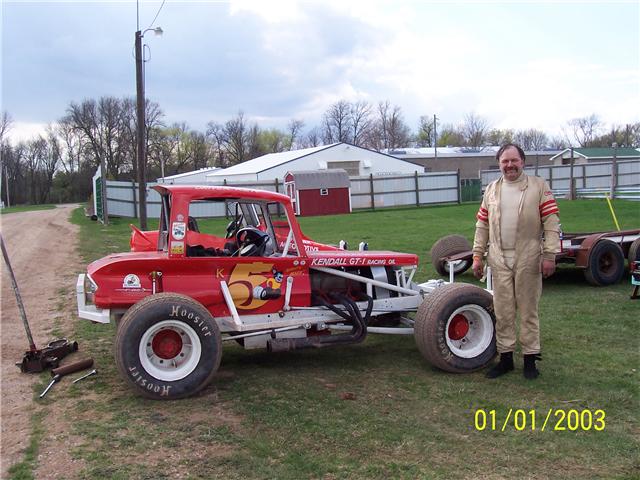 #K5 Brian Titel Sheboygan, WI
Built in 1971 with a '34 Chevy frame and a 1961 Olds F85 body
Formerly driven by Hall of Famer Ken Markwardt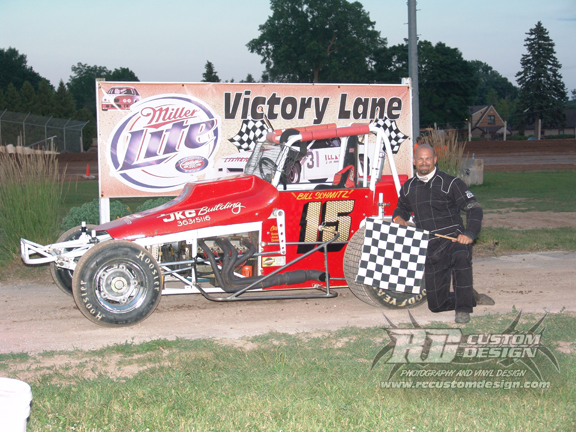 Photo courtesy of RC Custom Design
#15 Bill Schmitz Mukwanago, WI
1979 Outhouse Engineering Super Modified
formerly driven by Gene Erdmann, among others.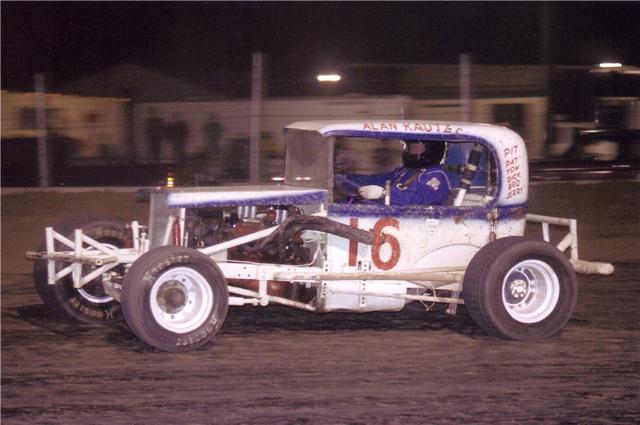 #16 Alan Kautz Burlington, WI
Alan drives his original 1932 Ford Sedan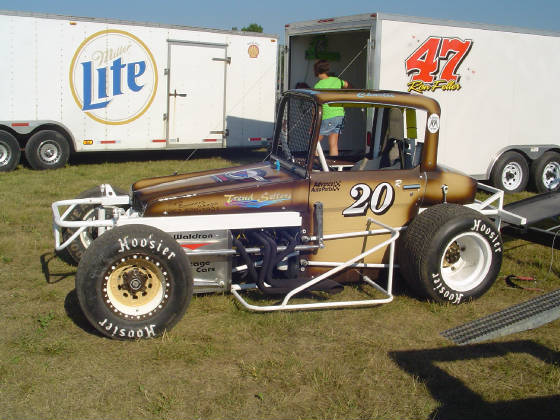 #20R Charlie Bergdorf Kewaskum, WI
1973 Camaro
Re-creation of the Steve Bergdorf Modified
In Honor of "Pops" Steve Bergdorf
Sponsors: Adrenaline Junkeez, Trend Setters, Advance Auto, Waldron Vintage Race Cars, Radical Racing
Special thanks to Steve, Jerry, Dusty Jacobs Bergdorf, Dave & Laurie Jo Waldron and John Sommers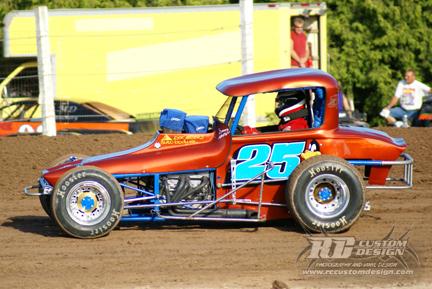 #25 Dan Muth Mukwonago, WI
Copper colored, 1932 Ford Sedan bodied supermodified
Fuel injected 355 Chevy, formerly driven by Gary Dye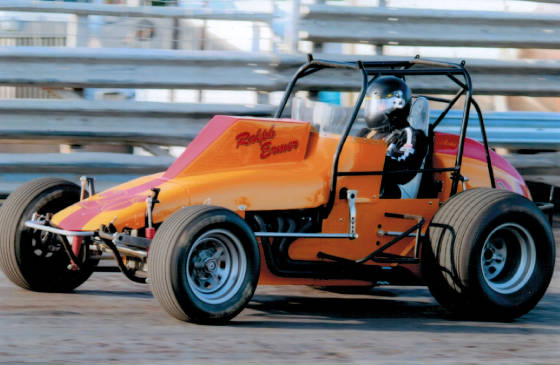 #26 Ralph Ermer Mukwonago, WI
Ralph is a former Badger Midget driver and owner
He got into Vintage Racing in 2009 with a 1939 midget
In 2010, he restored a 1981 Trevis sprint car and has been racing both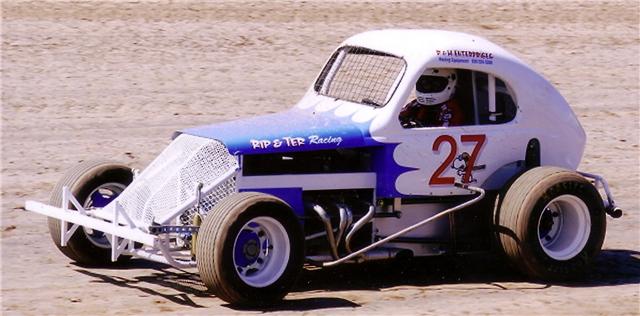 #27 Ralph Pulver of Wyocena in his 1940 Ford,
powered by a 327 carbureted Chevy engine
on an early 80's Czarnecki chassis.
>>>>><<<<<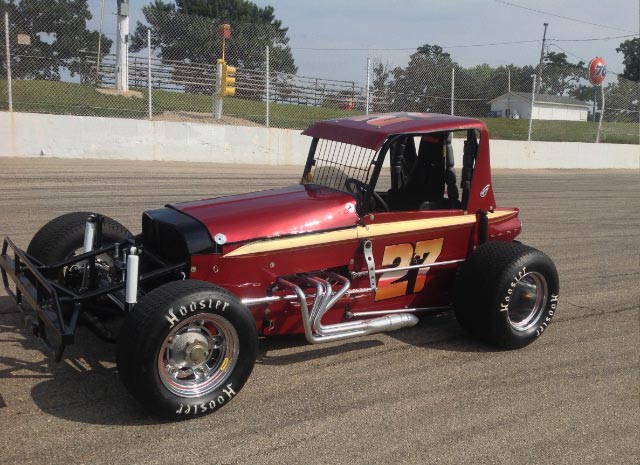 #27 - John Fahey Madison, WI
Dodge Dart body, 350 Chevrolet engine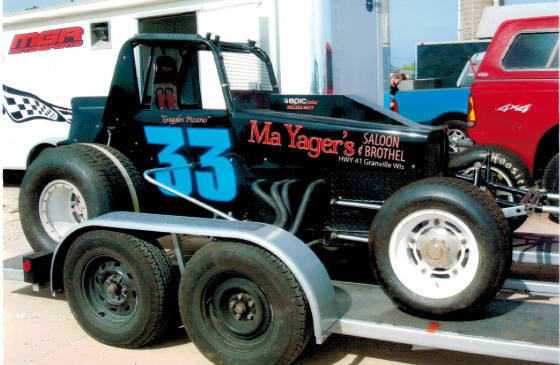 Photo courtesy of Tim Dessereau
#33
Owner: Bill Thompson Butler, WI
Driver: John Fahl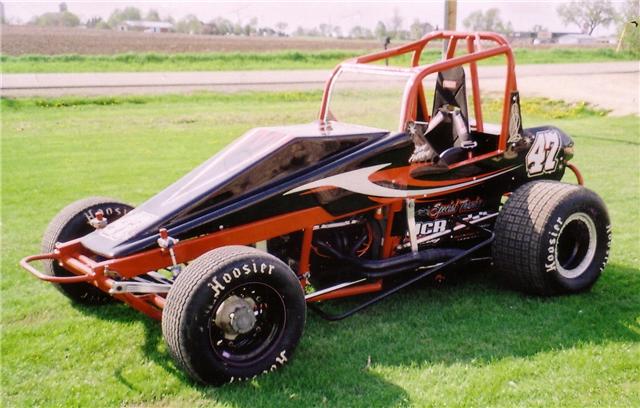 #47 Ron Feller Horicon, WI
1968 Chevelle with a 1985 Winker chassis running a 400 Chevy with a carburetor.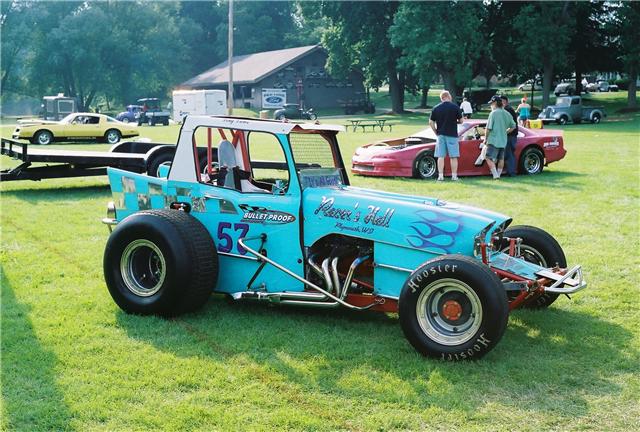 #57 Doug Drews Sheboygan Falls, WI
1957 Chevy modified painted turquoise and white. Runs a carbureted 355 Chevy engine.
Formerly driven by Gary Dye.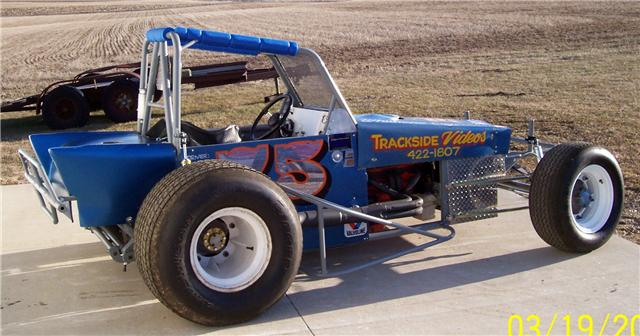 #75 Dave Schreiner Deerfield, WI
Built in 1975 by Ken Monroe and Mike Neary
Now owned by Schreiner Vintage Racing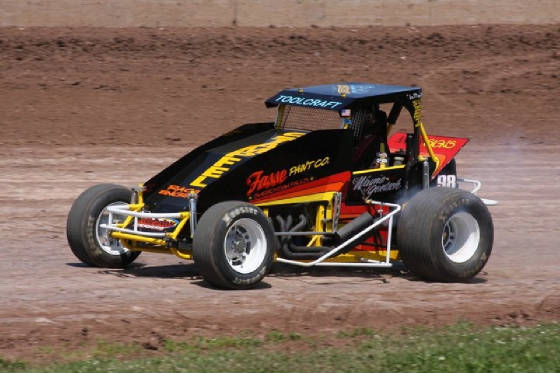 #98 Drivers: Bruce Podlich (black helmet) and Chad Kistner (white helmet)
Wayne Goetsch's 1985-86 EWSC Championship race car
1978 Raceway Products Chassis
Original 475 Chevy big block
Restored by: Otto Denk, Bruce Podlich, Chad Kistner